What're the Benefits of Residential Home Inspections?
Whether you're getting ready to buy a new home, remodel your existing house, or suspect problems within your building, a detailed and comprehensive residential inspection can give you a clear picture of the true condition of your home. There are several components and systems that make come together to make your house a home, and several factors can affect them. Daily wear-and-tear, age, weather conditions and other factors can cause harm and damage that may be invisible to many. For this reason, our professionals at Dragonfly Home Inspections inspect all essential aspects of your property to uncover any potential damages before they develop into problems.
Here are some noteworthy benefits a residential home inspection can provide:
Discover any potential problems before they develop.
Gain the chance to correct any issues before they become costly and larger.
The report provides an unbiased opinion from a third party and full disclosure about the property.
If you are selling a property, an inspection can help you price your home with confidence and minimize negotiations.
If you're interested in remodeling your home, a report will highlight areas with the highest ROI.
To learn more about the benefits of our residential home inspections and the full scope of our services, get in touch with us today. One of our friendly representatives will be more than happy to answer any questions you may have and schedule you an in-person consultation with one of our experienced inspectors.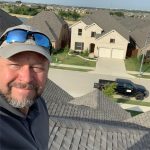 ---
STRUCTURAL SYSTEMS
| | | |
| --- | --- | --- |
| Foundations | Grading And Drainage | Roof Covering Materials |
| | | |
| Foundation Inspection | Grading And Drainage Inspection | Roof Covering Materials Inspection – the home inspector inspects the roof, from the roof. The only way to get a good home inspection! |
| | | |
| --- | --- | --- |
| Roof Structures and Attics | Walls (Interior and Exterior) | Ceilings and Floors |
| | | |
| Roof Structures and Attics Inspection | Walls (Interior and Exterior) Inspection | Ceilings and Floors Inspection |
| | | |
| --- | --- | --- |
| Doors (Interior and Exterior) | Windows | Stairways (Interior and Exterior) |
| | | |
| Doors (Interior and Exterior) Inspection | Windows Inspection | Stairways (Interior and Exterior) Inspection |
| | |
| --- | --- |
| Fireplaces and Chimneys | Porches, Balconies, Decks |
| | |
| Fireplaces and Chimneys Inspection | Porches, Balconies, Decks Inspection |
ELECTRICAL SYSTEMS
| | | |
| --- | --- | --- |
| Service Entrances & Panels | Branch Circuits | Connected Devices (Fixtures) |
| | | |
| Service Entrances & Panels Inspection | Branch Circuits Inspection | Connected Devices (Fixtures) Inspection |
HEATING, VENTILATION & AIR CONDITIONING
| | | |
| --- | --- | --- |
| Heating Equipment | Cooling Equipment | Ducts, Chases and Vents |
| | | |
| Heating Equipment Inspection | Cooling Equipment Inspection | Ducts, Chases and Vents Inspection |
PLUMBING SYSTEMS
| | | |
| --- | --- | --- |
| Plumbing Supply, Distribution | Drains, Wastes & Vents | Water Heating Equipment |
| | | |
| Plumbing Supply, Distribution Inspection | Drains, Wastes & Vents Inspection | Water Heating Equipment Inspection |
| | |
| --- | --- |
| Hydro-Massage Therapy Equipment | Thermal / Moisture |
| | |
| Hydro-Massage Therapy Equipment Inspection | Thermal / Moisture Leak Inspection included in every home inspection. |
APPLIANCES
| | | |
| --- | --- | --- |
| Dishwashers | Food Waste Disposers | Ranges, Cooktops & Ovens |
| | | |
| Dishwashers Inspection | Food Waste Disposer Inspection | Ranges, Cooktops & Ovens Inspection |
| | | |
| --- | --- | --- |
| Range Hood & Exhaust Systems | Microwave Ovens | Mechanical Exhaust Vents |
| | | |
| Range Hood & Exhaust Systems Inspection | Microwave Oven Inspection | Mechanical Exhaust Vents Inspection |
| | | |
| --- | --- | --- |
| Garage Door Openers | Dryer Exhaust Systems | Other Appliances |
| | | |
| Garage Door Opener Inspection | Dryer Exhaust Systems Inspection | Other Appliance Inspections |
OPTIONAL SYSTEMS (INCLUDED IF NEEDED)
| | | |
| --- | --- | --- |
| Landscape Irrigation (Sprinkler) | Pools, Spas & Hot Tubs | Outbuildings |
| | | |
| Landscape Irrigation (Sprinkler) Inspection | Pools, Spas & Hot Tubs Inspection | Outbuildings Inspection |
| | |
| --- | --- |
| Fencing | Outdoor Cooking Equipment |
| | |
| Fencing Inspection | Outdoor Cooking Equipment Inspection |
ADDED FEE OR THIRD PARTY TESTING
| | | |
| --- | --- | --- |
| Wood Destroying Insects (Termites) | Private Water Wells | Private Sewage Disposal (Septic) |
| | | |
| Wood Destroying Insects (Termites) Inspection | Private Water Wells Inspection | Private Sewage Disposal (Septic) Inspection |
| | | |
| --- | --- | --- |
| Home Inspection Details | Lead Testing | Other |
| | | |
| Mold Testing | Lead Testing | Advice and direction on any other inspection needed. |